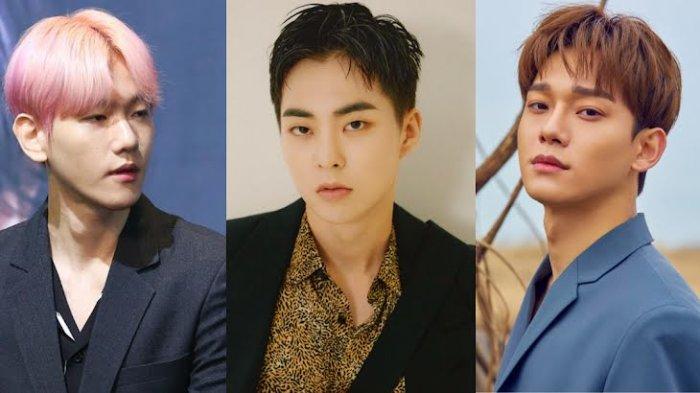 LIATHARGA.MY.ID – Three EXO members, Baekhyun, Xiumin, and Chen, have jointly written a letter to SM Entertainment, announcing their decision to terminate their exclusive contracts with the K-pop agency.
According to Newsen via Naver, on Thursday (June 1), the three idols sent the letter to SM Entertainment through their lawyer, Lee Jae-hak.
"Since March 21 until now, we have sent certification requests a total of seven times, and through this, we once again requested transparent settlement reports and the basis for the settlement," said Lee.
"However, SM was unable to provide the requested data. They insisted that it did not exist. We are here to inform SM that we are terminating our exclusive contracts starting today, June 1," he continued.
Also Read :Ahyeon from BABYMONTER Faces Racism Controversy Ahead of Debut, YG Entertainment Urged to Resolve the Case.
"SM has attempted to claim the contractual period at least 17 or 18 times, by requesting these artists to sign the next exclusive contracts," he said.
"It seems that a contract period of 12 or 13 is not enough. This is unfair tyranny that has happened repeatedly," he added.
Meanwhile, according to Sports Donga, Baekhyun, Xiumin, and Chen are also leaving SM due to issues of unfair payment.
As of now, SM Entertainment has not released an official statement regarding the termination letter from the three EXO members.
Baekhyun, Xiumin, and Chen have been part of EXO since its inception in 2012. However, all three of them took a break to fulfill their mandatory military service. Baekhyun himself completed his military service in February of this year.
Also Read :"Is it true that Babymonster will make their debut in the third quarter of this year?"
On the other hand, Baekhyun debuted as a solo artist in 2019 with the release of the mini-album "City Lights." He followed it up with "Delight" in 2020, a self-titled album "Baekhyun" in 2021, and "Bambi" in the same year.
Chen made his solo debut in 2019 with the album "April, and a Flower," followed by "Dear My Dear" in the same year and "Last Scene" in 2022.
Xiumin, on the other hand, made his solo debut in September 2022 with the EP titled "Brand New."