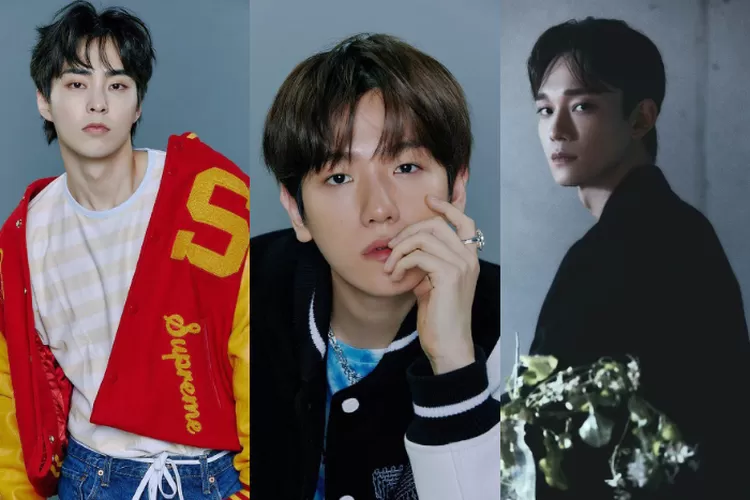 SM Entertainment suspects that there are external parties influencing Chen, Xiumin, and Baekhyun to terminate their contracts. Photo: dok.SM Entertainment.
LIATHARGA.MY.ID – is known that three members of EXO, namely Chen, Baekhyun, and Xiumin, have decided to terminate their contracts with SM Entertainment management.
This was announced by their legal representatives on Thursday (1/6/2023).
Previously, the three members who were part of the EXO-CBX unit stated that they decided to end their contracts with the management due to the lack of transparency regarding payment. Additionally, there were also issues regarding the management's overly binding contracts for an extended period.
However, SM Entertainment has now responded to Chen, Baekhyun, and Xiumin's decision to terminate their contracts. The management believes that external influences have affected their decision. The management defended themselves by stating that they always prioritize their artists.
SM then mentioned that there are external forces that influenced Chen, Baekhyun, and Xiumin's decision to terminate their contracts. This has made the management furious.
"The actions of external parties to influence them are undoubtedly illegal. There is also a desire to create conflicts between the artists and the management, as well as between the artists themselves.
Also Read :Xiumin, Baekhyun, and Chen of EXO Send a Letter to SM, Terminating Exclusive Contract.
We will not stay silent when there are other parties trying to profit. We will take strict actions," said SM's representative, as quoted by Star Today.
"We will do our best to fulfill the expectations of fans who truly love our artists by legally responding to those who attempt to divide our artists," they continued.
The decision of Chen, Baekhyun, and Xiumin from EXO to leave SM Entertainment is also related to the issue of the 'slave contracts' that have always haunted all artists under SM Entertainment.
This issue has previously occurred with some artists, and EXO-CBX seems to be repeating the history of conflicts between SM and its previous artists.
Also Read :Ahyeon from BABYMONTER Faces Racism Controversy Ahead of Debut, YG Entertainment Urged to Resolve the Case.