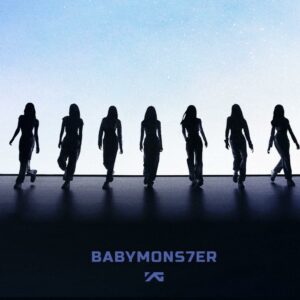 BABYMONSTER Official Accounts:
Youtube: BABYMONSTER
Instagram: babymonster_ygofficial
Twitter: YGBABYMONSTER_
Facebook: BABYMONSTER.ygofficial
Tiktok: babymonster_yg_tiktok
BABYMONSTER (베이비몬스터) is a pre-debut girl group from South Korea under YG Entertainment. The group consists of seven members: Ruka, Pharita, Asa, Ahyeon, Haram, Rora, and Chiquita. They are set to debut in the second quarter of 2023. They have released a pre-debut single titled 'DREAM' on May 14, 2023.
When YG Entertainment finally announced the official lineup of the seven members of BABYMONSTER, fans couldn't wait for their debut. Let's take a look at the profiles of the BABYMONSTER members!
1. RUKA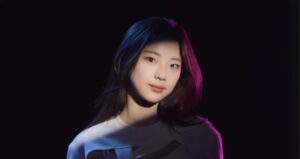 Stage Name: Ruka (루카)
Birth Name: Kawai Ruka (河井瑠花)
Zodiac Sign: Pisces
Height: 164/165 cm (5'5″)
Nationality: Japanese
Making her official debut as the final member on February 6, 2023, Kawai Ruka is the oldest member in the group. Born on March 20, 2002, she was previously a member of the Japanese girl group Shibu3 Project and will be one of the first Japanese female idols to debut under YG Entertainment alongside Asa.
As a dancer and rapper, Ruka, with her dimples, excels in hip-hop dancing as she started dancing at the age of 6. She even danced at her dormitory during her free time. Ruka joined YG Entertainment in 2018, performing "Top Off" by DJ Khaled (featuring JAY Z, Future, Beyonce) during the audition. Previously, Ruka was under the management of PLATINUM PRODUCTION from 2017 to 2018 and appeared in the music video for "Happy Halloween!" popularized by Ueda Atsumi.
2.PHARITA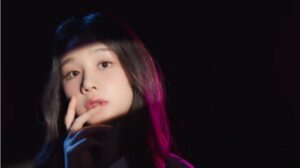 Stage Name: Pharita
Full Name: Pharita Chaikong
Birth Name: Pharita Boonpakdeethaveeyod
Birthday: August 26, 2005
Zodiac Sign: Virgo
Height: 171 cm (5'7″)
Nationality: Thailand
Pharita, born Pharita Boonpakdeethaveeyod, was first seen as '. Pharita, who made her official debut on February 2, 2023, will be the third Thai idol to debut under YG Entertainment, following Lisa of BLACKPINK and her fellow group member, Chiquita. Pharita, who occupies the position of vocalist and dancer, was born at Rama 9 Hospital in Bangkok, Thailand, on August 26, 2005. She is a former model who has won the grand prize and first place in Inter Model Thailand. She was also a contestant on Idol Paradise under the name Pear.
Pharita auditioned for YG Entertainment in July 2020, performing the song "How You Like That" by BLACKPINK. She was chosen out of 1,226 applicants who auditioned for YG.Therefore, she has been a trainee for two and a half years. With a highly photogenic face, the former CEO of YG Entertainment believed that Pharita looks like she "stepped out of a Disney film."
3. RORA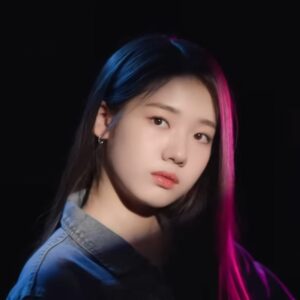 Stage Name: Rora (로라)
Birth Name: Lee Dain (이다인)
Chinese Name: Lǐ Chárén (李茶仁)
Position: Vocalist, Dancer
Birthday: August 14, 2008
Zodiac Sign: Leo
Nationality: Korean
Rora occupies the position of vocalist and dancer in this group and made her first appearance on January 30, 2023. Previously, she was a member of USSO Girl under the name U.ha. She has also appeared in a music video that aired on Weibo China. Rora, who is friends with Hyein NEWJEANS, has participated in international science contests, piano competitions, and the 12th Yulgok Student Music Festival. The stage name Rora comes from the word 'aurora'. Yang Hyun Suk gave her the stage name 'Rora' because he felt that she could be a shining artist like the aurora if she develops the beauty she possesses within herself.
4. ASA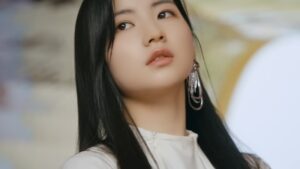 Stage Name: Asa (아사)
Birth Name: Enami Asa (榎並杏紗)
Nickname: Kim Asa (김아사)
Position: Rapper, Dancer
Birthday: April 17, 2006
Zodiac Sign: Aries
Nationality: Japanese
She joined YG Entertainment in 2018.This Japanese rapper and dancer is the fourth member officially introduced on January 26, 2023. Asa is one of the first Japanese women to debut under YG Entertainment alongside Ruka. Before joining YG Entertainment in 2018, Asa had experience in musical theater. She auditioned with the song "Weekend Warrior" by 80kidz. Asa, who previously participated in the LADYBIRD Green Musical in 2017, can speak Japanese, Korean, and a little English. Asa's hobbies include dancing, cooking, and jump rope, and she is even proficient in speaking and writing Korean to the point where she jokes that she is a "native speaker."
5. CHIQUITA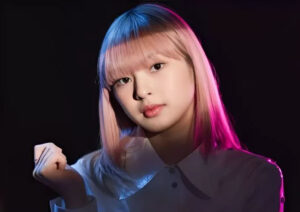 Stage Name: Chiquita (치키타)
Birth Name: Riracha Phondechaphiphat (ริราชา พรเดชาพิพัฒน์)
Position: Vocalist, Dancer, Rapper, Maknae
Birthday: February 17, 2009
Zodiac Sign: Aquarius
Nationality: Thai
Becoming the third member to be revealed on January 23, 2023, at the age of only 13, Chiquita holds the record for the shortest trainee period, which is 1 year and 9 months, starting from March 2021. Prior to joining YG Entertainment, Chiquita was part of the RedRose cover group, making her the second Thai artist to be signed under YG Entertainment after Lisa of BLACKPINK. She is the younger sister of Copper Dechawat from The Star Idol and 789 TRAINEE. In Thailand, Chiquita attended Sarasas Witaed Nakhonratchasima School, located in Nakhon Ratchasima province.
6. AHYEON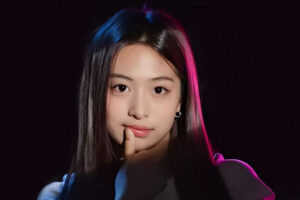 tage Name: Ahyeon (아현)
Birth Name: Jung Ahyeon (정아현)
Chinese Name: Zhèng Yǎ Xuān (郑雅譞)
Position: Vocalist, Rapper, Dancer
Birthday: April 11, 2007
Zodiac Sign: Aries
Nationality: Korean
Jung Ahyeon is the second member who was first introduced on January 16, 2023, at the young age of 15. In this video, she showcases her stable singing and rapping abilities in a live performance. Netizens feel a vibe from Ahyeon similar to many other artists who have debuted under YG Entertainment.
Described by Yang Hyun Suk as a "fighter with many weapons," Ahyeon has been a trainee at YG Entertainment for 4 years. She was accepted in 2018 and passed the first round of auditions in February by performing Lenka's 'The Show.' She has also passed auditions for JYP Entertainment and Banana Culture. Additionally, Ahyeon is fluent in three languages: Korean, English, and Chinese.
7. HARAM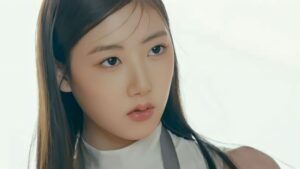 Stage Name: Haram (하람)
Birth Name: Shin Haram (신하람)
Chinese Name: Shēn Shàlán (申厦蓝)
Position: Vocalist, Rapper, Dancer
Birthday: October 17, 2007
Zodiac Sign: Libra
Height: 172 cm (5'7.5″)
Nationality: Korean
Prior to that, Haram was a child model for toy and children's clothing advertisements. She had been a model since the age of 2 before joining YG in August 2018 and training for 4 years. Haram auditioned by performing the song 'Good Time' by Owl City and Carly Rae Jespen, as well as 'Look' popularized by Red Velvet. Whenever she covers another artists songs, she interprets and sings them in her own style.