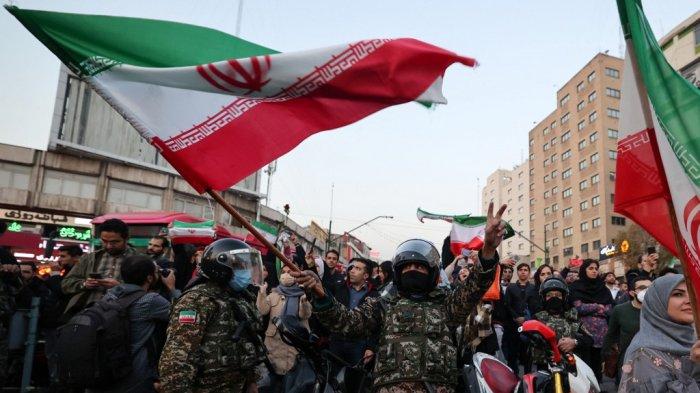 LIATHARGA.MY.ID – It is known that three more Europeans have been released by Iran in exchange for Iranian diplomat Asadollah Assadi as part of a prisoner swap. Iran released Belgian aid worker Olivier Vandecasteele last week.
A spokesperson said a Danish citizen and two individuals with dual Austrian-Iranian citizenship were involved.
Assadi was sentenced in Belgium in 2021 in connection with a foiled bomb plot in France and received a 20-year prison sentence. Iran claims the charges against him were fabricated.
In a statement, the Belgian government said the Danish individual was arrested in Iran in November 2022 in relation to women's rights demonstrations.
The two dual nationals were "wrongfully arrested in… January 2016 and January 2019," according to the government.
The Austrian Ministry of Foreign Affairs said in a statement that its citizens Massud Mosaheb and Kamran Ghaderi had been released after being detained for approximately 1,586 and 2,709 days respectively.
Mosaheb is the vice-chairman of the Iran-Austria Friendship Society and was sentenced to 10 years in prison for espionage, while Ghaderi is a businessman who was also sentenced to 10 years for espionage.
Denmark's Foreign Minister Lars Lokke Rasmussen declined to provide further information about the Danish citizen but stated in a statement that he was "glad and relieved that a Danish citizen is now on the way home to his family after being imprisoned in Iran."
Kazem Gharibabadi, a senior Iranian human rights official, said the three men were released on humanitarian grounds, as reported by Iranian state media.
Facilitated by Oman
Belgian Prime Minister Alexander De Croo thanked Oman for mediating the exchange.
The Arab Gulf country, which has good relations with Iran and Western countries, has previously acted as a mediator.
After stopping in Oman and undergoing health tests, the three men were flown to the Melsbroek military airport in Belgium.
They arrived there at around 02:45 local time on Saturday and were welcomed by Belgian Foreign Minister Hadja Lahbib, according to the Belgian news agency Belga.
Belgian government officials said there are officially still 22 Europeans being held in prison by Iran, but there will be no more European individuals exchanged for Assadi.
They also stated that Belgium will continue to work hard for the release of Ahmadreza Djalali, a Swedish-Iranian national who worked as a visiting professor at the University of Brussels and was arrested in 2016 during an academic visit to Iran.
Iran has arrested dozens of foreigners with dual nationality in recent years, with most of the arrests being made on espionage and security-related charges. Human rights groups criticize these arrests as one of Iran's tactics to win concessions from abroad by fabricating charges, an accusation denied by Tehran.